Cloud
A journey with Google Cloud to Winning their 2020 "Partner of the year" award
Maxence Ardouin – Sep 22, 2021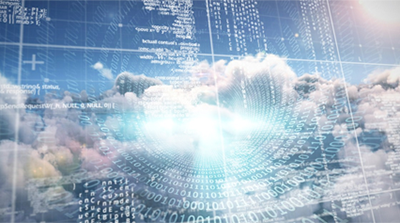 oXya has been named a Google Cloud's 2020 Partner of the Year, SAP Specialization category. I am incredibly proud of this award, reflecting oXya's teams' commitment to innovation and excellence, which we share with Google.
Thanks to oXya's tight partnership with Google Cloud and our constant desire to modernize and adapt to the best and most efficient cloud offerings, our teams have had the opportunity to lead a multitude of projects on Google Cloud. We successfully performed greenfield SAP implementation, brownfield and bluefield migrations from on premise hosting, major SAP upgrades, on premise / Cloud hybrid architectures, and more.
Throughout these projects, we have confirmed time and again the advantages of placing Google Cloud at the core of IT strategies. In this post, I will cover a few personal takeaways.
Flexibility
Business requirements change. Activity rises and drops through the year, depending on the season or even worldwide contexts. With Google Cloud, we can constantly finetune our customers' landscapes, proactively scaling up or down resources to optimize costs and performances. Our customers appreciate periodical reviews of their infrastructure and seamless corrections of oversized or undersized systems as needed.
SAP is not a particularly flexible piece of software. However, leveraging extremely adaptable infrastructure allows us to meet the need for flexibility. We are able to scale systems up and down, to easily build and bring up new SAP Application Servers to handle heavy workloads, seasonal peaks, and similar customer challenges.
A perfect example of Google Cloud's extreme flexibility was a full production migration from an on-premises hosting to Google Cloud for a retail customer. The migration was to be done over a 3-day weekend, right before a major business activity period for the customer. Leveraging oXya's SAP expertise, we fine-tuned the SAP migration parameters, as well as temporarily ramped up significantly the Google Cloud instances' computing powers. This enabled us to deliver the systems in Google Cloud within 24 hours, ensuring plenty of time for our customer to perform their validation and testing before the activity peak.
Automation
Google Cloud is API driven by design. Google provides a multitude of free software implementations of their APIs, allowing easy integration with the automation and infrastructure as code tools that oXya uses.
Leveraging existing developments and building up on these to fit oXya and our customers' needs, we improved our workflow in several key areas. This includes provisioning of new systems while ensuring they are up to oXya's best practices; capacity reviews to closely monitor resource usage and costs; and scaling up and down which used to be full projects by themselves and became so easy for oXya's experts who can now dedicate their time to technical challenges, rather than those repeating, time-consuming tasks.
Previously complicated tasks have now become trivial operations. These include spinning up a parallel landscape for an upgrade project, or a clone for an SAP refresh or sandbox testing of a new SAP component. Simplifying and automating these operations results in freeing and emboldening our consultants to continue to pioneer in their fields of expertise and develop new capabilities for the benefits of our customers.
A trusted partner
Working with Google Cloud as a partner has been a collaborative journey since the beginning. oXya has been encouraged by Google Cloud to push the boundaries of SAP hosting on Google Cloud, as we pioneered several exotic SAP setups in the cloud. Our partnership and trust are omnipresent from the planning phase, working on the best architecture and fine tuning for our customers, and all the way to the run phase – to secure optimal day-to-day operations.
As an oXya team leader on several migration projects to Google Cloud, and lead of the automation initiatives at oXya US, the journey to Google Cloud has been a fun challenge.
If you want to chat more about these topics, or all things automation, feel free to reach out!