Rémy Cointreau
Rémy Cointreau chooses SAP S/4HANA and Google Cloud to improve customer experience and gain agility and flexibility.

After 10 years of collaboration with oXya for managed services, oXya accompanied us on our Bluefield conversion project to SAP S/4HANA, with Google Cloud hosting. Conducting this project with oXya gave us real peace of mind.
Sebastien Huet, Group CTO, Rémy Cointreau
 
Challenge
Aspiring to become the global leader in exceptional spirits, Rémy Cointreau Group's digital transformation is strategic. How can this transformation be supported by a complex and siloed information system?
Solution
Modernize IS through migrating all SAP RCDS and CAP14 systems to a single CAP ONE system via a Bluefield S/4HANA conversion, hosted on Google Cloud.
Outcome
All of the Group's businesses, especially production and distribution, have considerably increased their agility and responsiveness. The use and combination of all data enable Rémy Cointreau Group to build a new customer experience.
Read the joint case study and watch the testimony from Sébastien Huet, Group CTO of Rémy Cointreau (done with Google Cloud)
A strategic transformation driven by the IS
Rémy Cointreau is a French, family-owned business group whose origins date back to 1724. The group has an international portfolio of spirits such as Rémy Martin and Louis XIII cognacs, Cointreau liqueur, Mount Gray rum, St.- Rémy brandy, METAXA Greek spirit, Westland American whiskey, and more. Rémy Cointreau has presence in America, Asia and Europe.
Rémy Cointreau aspires to become the global leader in spirits. To achieve this, the group places the customer at the heart of its strategy and wishes to offer everyone a unique experience of French savoir-vivre (good life experience). This requires increased agility and responsiveness across the entire group.
Rémy Cointreau's SAP system is complex and siloed, with 55 systems supporting all production and distribution activities in the USA, China, and Europe.
Industry
Luxury goods
Description
2,000 employees | 1 Billion Euro revenue | 97% of sales are exports | America / Asia / Europe
SAP Solutions
S/4HANA, APO, BW Fiori, ADS, Content Server, DataServices Readsoft
Databases
HANA (512GB)
Agility and responsiveness throughout the spirits manufacturing process
Optimize customer experience through better use of data between SAP, Salesforce, and the e-commerce site
Leverage data beyond SAP with Big Query and AI

The choice of a smarter company with S/4HANA on Google Cloud
Rémy Cointreau wanted to build its future for this goal. To achieve that future, the group decided to undertake a global upgrade of its SAP system. The group also wanted the ability to utilize new synergies between SAP and Google Cloud, especially when it comes to data analysis. For that, it chose a smart business solution with SAP S/4HANA on Google Cloud. To minimize risks from both technical and financial aspects, the chosen conversion is a Bluefield one, through creating an "empty technical shell" and only after its completion transferring all the data.
The migration of all SAP RCDS and CAP14 systems was organized towards a single CAP ONE target system, bringing together production and distribution, with 37 systems supporting activities in USA, China, and Europe.
An oXya & Google Cloud partnership acclaimed by Rémy Cointreau
oXya designed the infrastructure and installed it on Google cloud. Following that, oXya has been handling the systems' ongoing management, with great attention to cost and security monitoring, including through Google's Identity and Access Management (IAM) management and security solution.
The in-depth expertise shared between oXya and Google Cloud enables us to provide tailored responses to issues that come up, especially with regard to the security of Rémy Cointreau's highly critical systems deployed on the Google platform, as well as agility and cost control.
"The partnership between Rémy Cointreau, oXya and Google Cloud has been very effective" says Sébastien Huet, Group CTO, Rémy Cointreau.
A forward-looking company
"We are very excited about the future because with all this new agility, we will be able to interconnect the data from inside the company to the outside and really contribute to the growth of our business", said Sébastien Huet, Group CTO of Rémy Cointreau, in an interview with Google Cloud.
To learn more, read and view the joint case study and video done with Google Cloud, in which you can see a testimony from Sébastien Huet, Group CTO of Rémy Cointreau, in both writing form and in video.
About Rémy Cointreau
The Rémy Cointreau Group, whose Charentaise origins date back to 1724, is the result of the 1990 merger of holding companies owned by the Hériard Dubreuil and Cointreau families, which controlled E. Rémy Martin & Cie SA and Cointreau & Cie SA, respectively. The Group is also the result of successive partnerships with other companies active in the same wines and spirits business lines.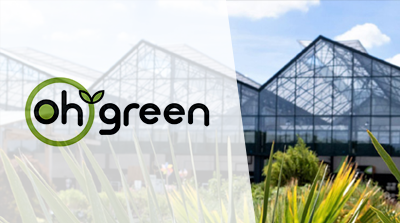 Retailer Oh'Green boosts flexibility and customer satisfaction by migrating legacy systems to the cloud.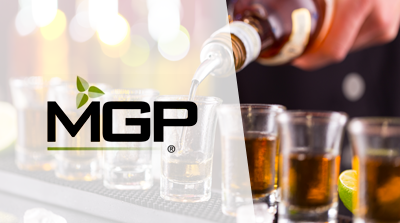 Partnering with oXya to deliver the best SAP technical services.